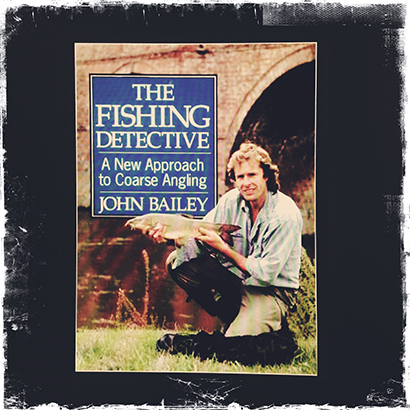 Born in Manchester, John Bailey's early years were dominated by fishing and football. He was rather useful at both, and came close to a career in professional football before academic pressures nudged him off that path.
A family move to East Anglia allowed John to focus more deeply as an angler, and as he embarked on a teaching career, so he also began to write.
John's first fishing articles appeared in Anglers Mail in 1974, a time when he was also writing natural history pieces for the Eastern Daily Press. His first book, Visible Waters, was published in 1984 and was followed by Wild Waters and Casting for Gold – the latter of which accompanied an ITV series of the same name which featured John in India fishing for mahseer.
In the 1990's John worked with the BBC in the production of Tales from the Riverbank, and his book of the same title became one of over forty that he has published during his career (Including The Fishing Detective, pictured). More recently John has appeared in the series Fishing in the Footsteps of Mr Crabtree, and he is a familiar face in a variety of satellite television programmes.
Though often associated with roach, John is very much an all-round angler, and has travelled the world in search of some extraordinary fish.