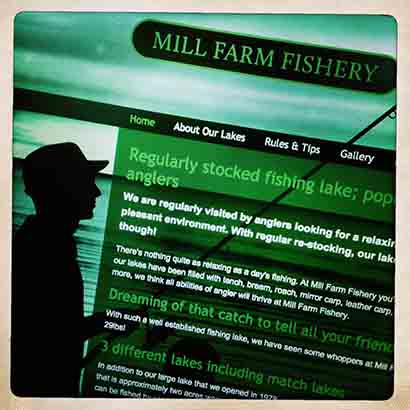 Just as there are plenty of farms across Britain that are prefixed by 'Mill', so there are a good few fisheries sharing the same name. This particular 'Mill Farm' is near the village of Bury, a few miles to the south of Pulborough. Though many anglers may visit this part of Sussex to fish the rivers Arun and Rother, these three lakes offer an interesting option should the rivers be over their banks.
Fed from a borehole, the lakes form part of Bury Mill Farm, which traditionally specialises in beef and tree production. The landscape has matured well, despite the fact that the fishery is only around 20 years old, and the fishing available attracts anglers from far and wide.
There are carp to over 30 pounds and tench approaching double figures. Roach and crucians have both been caught in excess of two pounds, while many people, especially in the winter, come for the perch.
Perhaps the most renowned species here though is the silver bream. These have thrived in the chalk filtered waters and a succession of fish exceeding the British record have kept the fishery very much in the public eye.