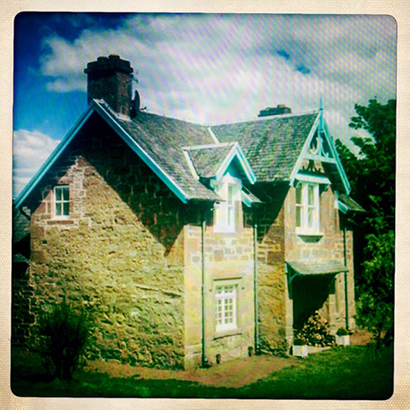 Anyone looking for a holiday destination, steeped in angling history, might do worse than spending a week at Miss Ballantine's Cottage on the banks of the River Tay (see Places we Like).
For anyone who may not know (in which case you have a very short attention span or are reading 'Bits and Pieces' in a rather random order) Miss Ballantine was, in 1922, the captor of the biggest salmon ever caught in Britain—a fish she hooked in the pool overlooked by this her former home.
The cottage sleeps six, and is part of the Glendelvine Estate just outside the village of Carputh in Perth and Kinross. To the west is the Tay Forest while to the north lie the Cairngorms, so should visitors not want to fish (?) then they can instead explore some of the most stunning landscapes in Scotland.
The cottage has been refurbished since Georgina Ballantine last locked the door, and offers all mod cons—including wi-fi. For more information visit the website: