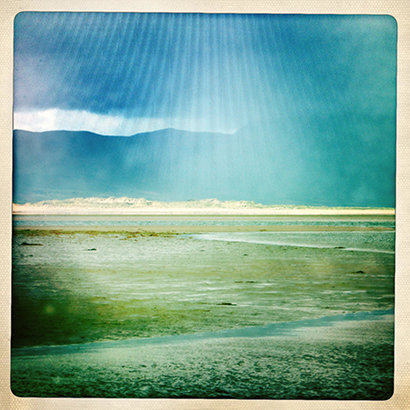 Let us be honest for a moment, if any of us get a boot full of grimness from the bowels of a mudflat, we do not, for a single moment, consider anything but the cold, wet, stinking oomska attached to our feet.
Should we keep ourselves stench-free however, we can marvel at one of the most vital environments of the planet. Often occurring in shallow, estuarine areas where strong tides meet sediment-rich freshwater, mudflats are solid with nutrients that allow invertebrate life, particularly worms, to thrive.     
Of course, this creates a perfect habitat for fish, with flatfish such as flounder or young round fish such as codling particularly abundant.
The fishing itself can be dangerous, with the ground uneven and in places likely to swallow more than just a wellie.
In winter, instead of fishing, we might be better off enjoying the avian spectacle. Mudflats attract vast numbers of wading birds which, in turn, will draw in birds of prey such as peregrines and merlins. The skies above the flats can be action-packed – so buckle-up.