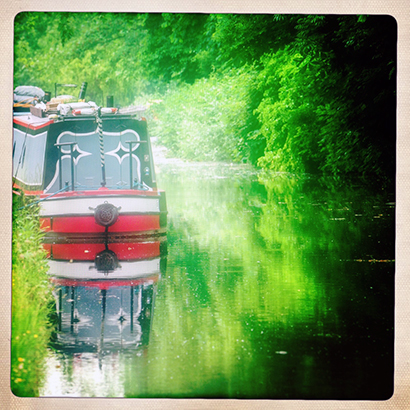 With more than a quarter of a million miles of road in the UK it is of little surprise that so many of us live a hectic, fast-paced life. But tucked away and all but forgotten in the quieter corners are the remnants of the 19th Century's transport system.
Our canal network is overlooked by many – even anglers – though there is a pace of life to be enjoyed that is really rather pleasant. Fishpool has spent a fair bit of time chugging around our waterways at 3mph, and once the etiquette is learned (Fishpool once referred to a narrow boat as a 'barge' – big mistake), it really is a special life in which to immerse oneself.
Narrowboat hire is not cheap, but the fishing opportunities are plentiful. A rod can be put up and left on the roof – ready to cast at a second's notice. Lunch breaks and stops for water or bilge pumping can be angled through, and the night's mooring can be dictated by the fishing potential.
It has become more popular in recent years (even Han Solo enjoys it), but chug along a canal such as the Macclesfield, picking up prime perch as you go, and life will seem pretty darn good.