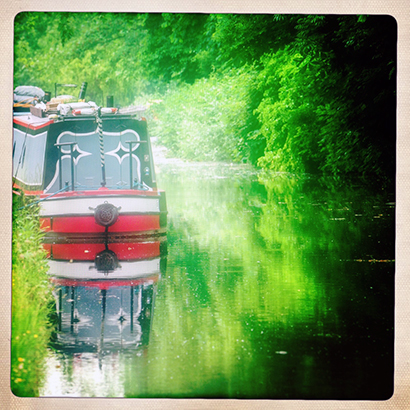 Fishpool doesn't like to speculate upon the whereabouts of other anglers' oases. After all, there is nothing worse than when one's own slice of nirvana or secret swim is suddenly fished to a foam by others and ruined forever…
However, when reading the blogs of North West Fisherman (aka Vincent Coulson), Fishpool couldn't help but think of the canals upon which he must have cut his angling teeth. There is plenty of water to search in and around Manchester, but one place Fishpool is pretty sure Vinny knows is the Macclesfield Canal.
Forming part of the Cheshire ring, the Macclesfield Canal was opened in 1831 and runs for 26 miles between Marple (where it meets the Peak Forest Canal) and Hardings Wood Junction near Kidsgrove (where it links with the Trent and Mersey).
The canal is popular with narrow-boaters, and boat traffic can be particularly heavy in the summer. Nevertheless, the angler can find plenty of fish to chase and among them swim some true specimens. The canal produces big roach, and according to the Anglers' Annual of 1963 a fish of 3lb 5oz was caught in 1962. Perch are also prominent, and fish approaching three pounds not unusual.