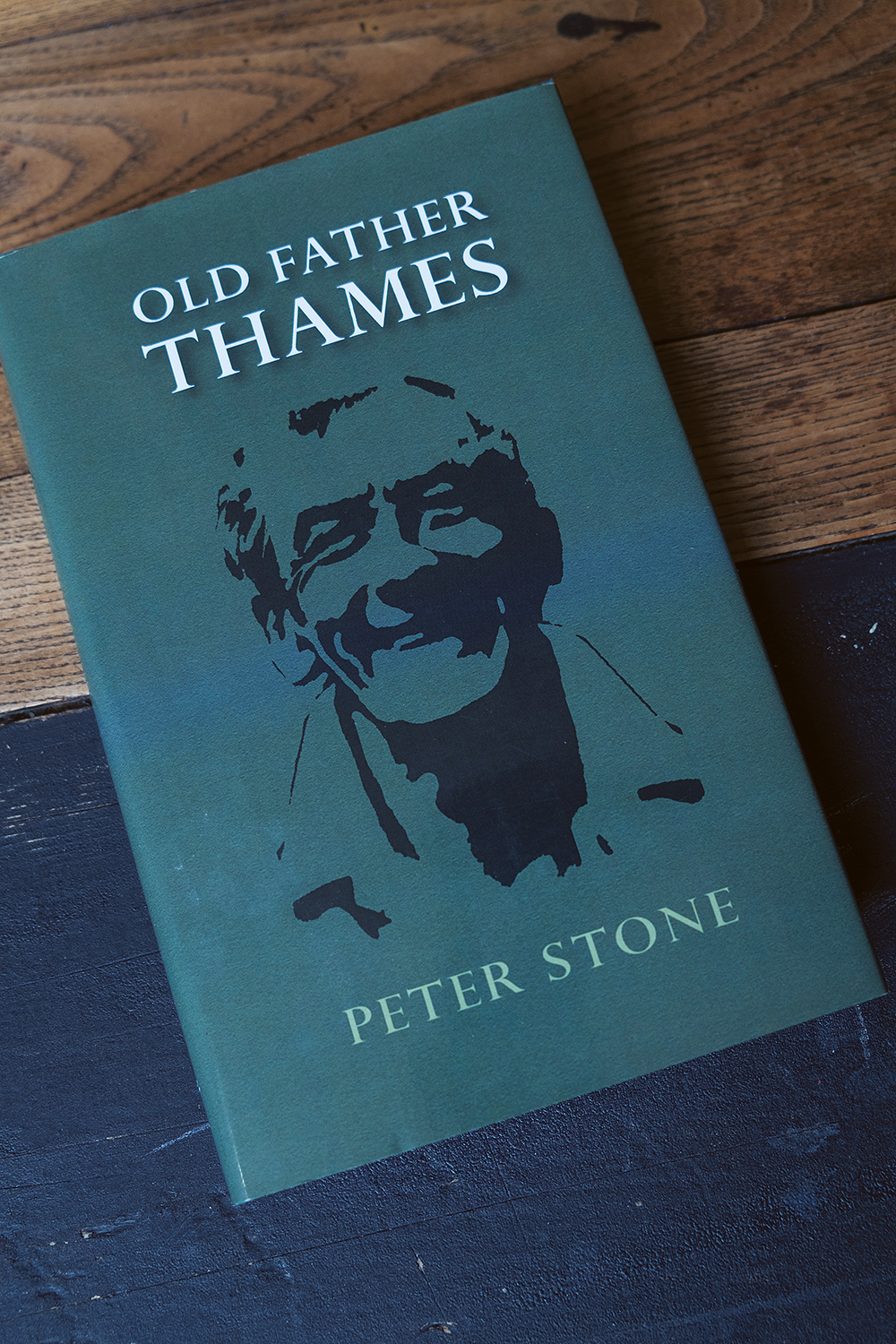 (The Medlar Press, 1997)
Born in Oxford in 1927, Peter Stone grew up in the nearby village of Wolvercote and from an early age was enamoured with his rural surroundings and the nearby Thames that flowed into his childhood and throughout his life, a love affair that continued until his death at 73 in 2000.
Old Father Thames is an autobiographical account of Peter Stones life on the river, interlacing his fishing achievements with everyday people that held the river close to their hearts. Black and white illustrations by John Searle enhance each chapter throughout the book. Along with his father (who Peter describes as "an enthusiastic but by no means skilled angler") they would catch for the pot. Occasionally, his father would don a poachers hat and lay out eel lines overnight. These early trips laid the foundations for a lifetime of catching fish on the Thames. His tales of eating trout, pike, gudgeon, roach, chub and one of his favourite species, tench are retold with a sense of delight and humour knowing that the reader may gasp with horror at the prospect of eating such fish.
Aware of his success at fishing, Peter Stone soon demonstrated these skills on the match fishing scene where he took on the adults rather than juniors from the early age of 12, when it was immediately clear that he was talented and his reputation as a great angler would soon be formed.
Then, in 1956, he met Richard Walker on the banks of the Thames with Pete Thomas and Fred J Taylor, and soon after the Oxford Specimen Group was formed, but despite rubbing shoulders with some big names in angling, as well as writing books and working for the BBC, Peter Stone maintains throughout this book a passion for the main character; the river that he loves.
The chapters towards the end are shorter, covering the 80s and 90s which saw the significant capture of a record river carp. For me, however, this book is most poignant in its coverage of the 30s to the 60s. Never straying too far from the river bank and his life of fishing, Peter Stone writes with a real sense of fondness for the river that gave him a lifetime of pleasure.
Review by Nick Fallowfield-Cooper