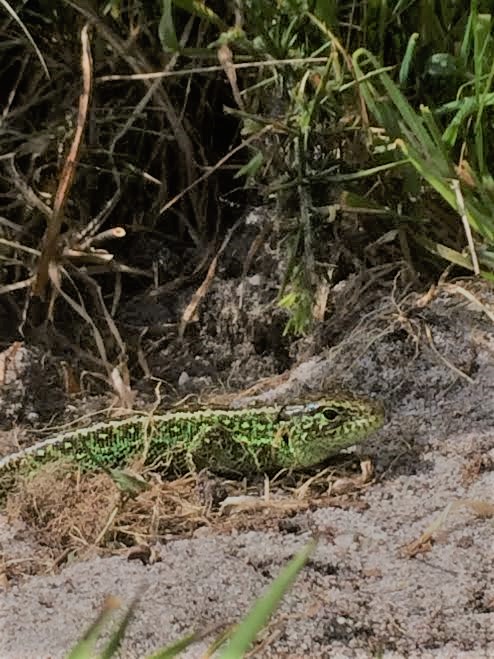 It rained on the 30th. Not quite the persistent pour that had been forecast, but a significant drop nonetheless. This news shouldn't really warrant a mention, but April has been desperately dry, certainly down here in Dorset. In fact, in my father's garden, where he keeps a daily check on the weather, only 3.9mm of rain had been recorded up until the 29th. That's only a smidgeon more than an eighth of an inch in the month that is supposed to be full of showers.
After a dry winter, the last thing our rivers needed was an arid April. On a late season visit to the Kennet, some of the carriers were already down to a trickle and talk was of closed hatches and vanishing streams. A much-shared photograph of the River Colne at London Colney suggests that dry beds might become a familiar sight this spring and summer, while reports of well levels at record lows is desperately worrying.
Yet the attention of most is fixed firmly on June's snap election, and our Politicians are too concerned with mud-slinging and name calling to bother with such trivial matters as the environment. And already the issues of climate change and excess abstraction have been shoved deep beneath the Brexit carpet. It's all a bit depressing.
The weather followed a similar pattern in 2012, before breaking in late June with downpours and flash floods. In Dorset, record levels were recorded on the Frome and Stour, as well as the West Dorset streams, and scores of homes and businesses were flooded in areas that had never before experienced problems. The natural world suffered too, with butterflies, moths and other insects decimated, small mammals drowned and late breeding birds such as hobbies seeing their nests washed out.
Hobby numbers took a tumble that year, though they were at least in a position to withstand a hit. The hobby is a bird that has benefitted from climate change in Britain, and certainly from the increase in gravel pits and reservoirs which are rich in insect life. The well-thumbed bird books of my childhood suggested a population in the early 70's of around 100 pairs, and those were confined to the southern heaths. Today there are probably twenty times that number, and they can be found across almost all of England, much of Wales and even parts of Scotland.
They are one of my favourite birds, and every spring I make a trip or two to a spot in Wareham Forest where they gather in reasonable number. There are normally several present by late April, but they seem to have overslept this year, and a visit with Chris (in celebration of his birthday) drew a blank. It wasn't a wasted journey though. We heard woodlarks, had a fantastic view of a pair of crossbills and found a splendid male sand lizard.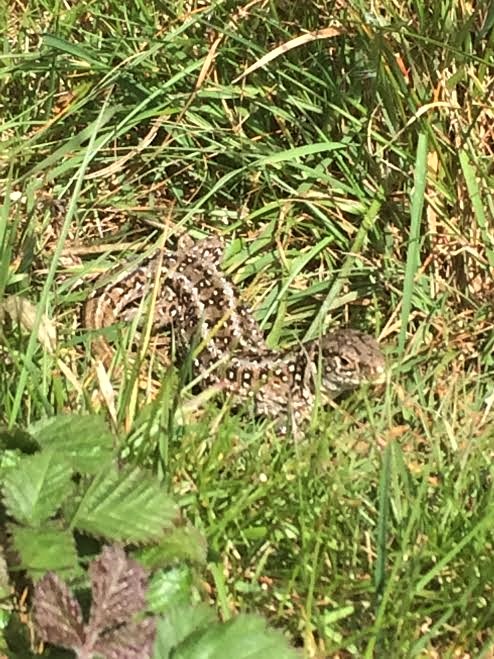 It was, in fact, my sixth sand lizard sighting in a matter of days. Spotting our rarest native lizard species is tricky, they remain highly localised and are also protected under all parts of Schedule 5 Section 9 of the Wildlife and Countryside Act 1981. This essentially means that neither they, nor their habitat, can be intentionally disturbed unless done so under licence.
Obviously, this makes looking for sand lizards (and smooth snakes, that are similarly protected) somewhat tricky, but spring can be a good time to try. After a cold night, the precious warmth of the April sun will bring the lizards out to bask, and with much of the undergrowth still thin, they are far more visible. Also, the males will have taken on a lovely lime green tinge as they search for a mate, and though that colour blends well against any fresh growth, it can stand out like a beacon on the deadened colours of last winter.
A few days before our trip to Wareham Forest, I had visited a spot in Purbeck which was surprisingly productive. My cousin and three friends (including Fallon's angler contributor Jack Sellen) had spent the previous 12 months transforming a horse box into a mobile pub, and Easter Sunday was the grand opening. I caught a lift with my sister and her family and were obviously keen – we were the very first customers. The ale was good and the location stunning, with views across the heath to Corfe Castle and the Purbeck Hills.
I took a stroll up to the field edge with my 8 year-old nephew Bertie, hopeful that something might be lurking on the edge of the gorse beneath the barbed wire. As their name suggests, sand lizards are only found on sandy substrate. They lay their eggs beneath the surface, relying on the warmth of the sun for incubation. The soil here looked to be perfect for this cause, and with the sun warm on my back I spotted a female lizard almost immediately.
Bertie was impressed, though 15 minutes later he was beginning to doubt his uncle's words.
'How can they be the rarest lizard in Britain, Uncle Kevin, when there are so many of them?'
It was a fair point. Within fifty yards we had found 2 males and another female, and while Bertie ran off to share the news, I found another male. Five sand lizards in half an hour constituted a new personal best – it was just a shame that I hadn't brought my camera (though I took some snaps on my phone).
It was a glorious afternoon. A bit fresh in the breeze, but with a couple of fire pits lit and some decent cider to tuck into, I was perfectly content. There was a steady stream of swallows heading north, willow warblers singing hard in the scrub and lots of lovely people to laugh with.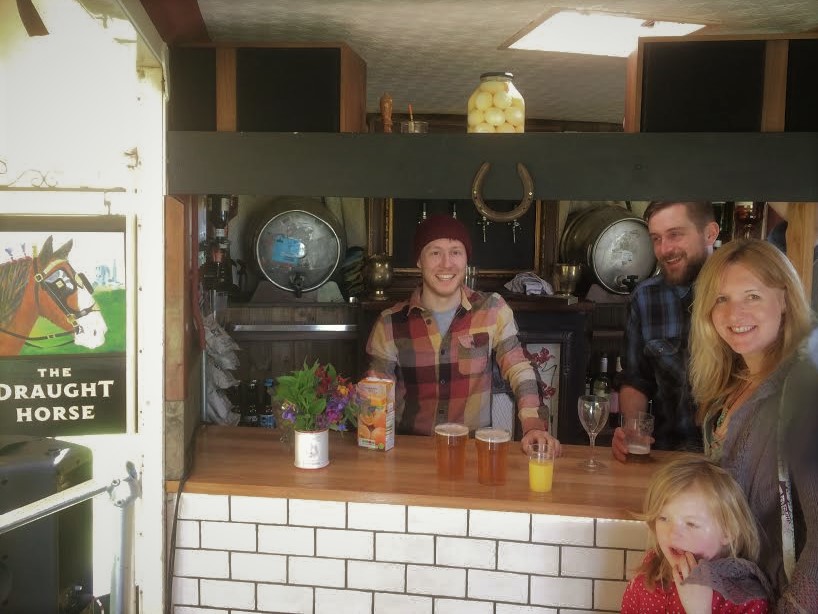 The hobbies will wait until May.