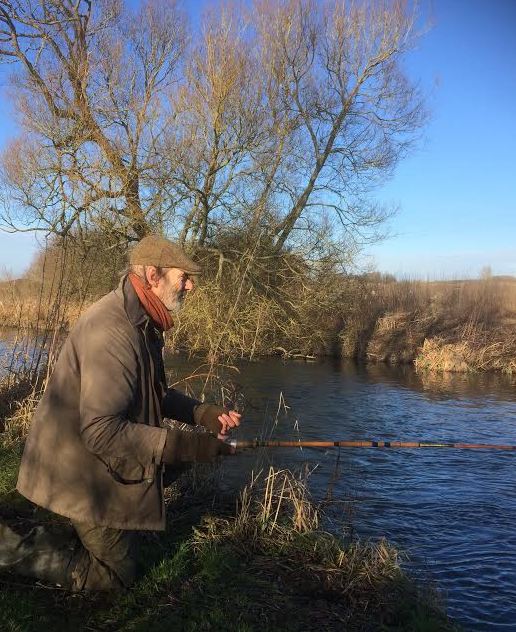 It was great to see Mark Walsingham (Skeff) on CountryFile earlier this month. He was with Dave Webb of the UK Wild Otter Trust to explain the new otter trapping licence, and the two of them featured in a segment focused on the current otter 'debate'. Much of the piece was filmed at Ashmead, Skeff's little slice of Somerset heaven, and though the trapping section was tightly clipped, I felt that the positivity of the scheme came across even if it was slightly diluted.
I popped onto social media during the transmission, and my hopes of finding some considered debate were soon quashed. Perhaps the word 'cull' was mentioned once too often during the piece, because that was certainly the word that most viewers seemed to hear. It would be dangerous to draw too much from a sample smatter of Twitterers, but it is safe to say that the sentiment from the non-angling public was not sympathetic. And though many will argue quite reasonably that we anglers are more aware of the habitats we frequent than most, public opinion is a valuable ally. Anglers have long been proactive when our methods have been questioned. The use of gaffs and lead shot have long been addressed, while a pleasure angler is far more likely to take an unhooking mat to the bank than a keep net.
Calls to control otters however, will be met with rage and not just objection, and such is the current mood of many that anger takes little to invoke. This does make the efforts of Dave, Skeff and others all the more impressive, of course.
I met another person recently with a serious passion for wildlife and more pertinently for the piece of water that comes under his care. Britford Fishery on the Hampshire Avon is one of those places that for some reason or other I had never got around to fishing. I had heard many good things spoken of Stuart, the river keeper, though, and he didn't disappoint.
I met Chris for the day and conditions were far from ideal, though after a pointer or two from Stuart we found plenty of dace and small grayling to keep us busy and entice us back for another cast.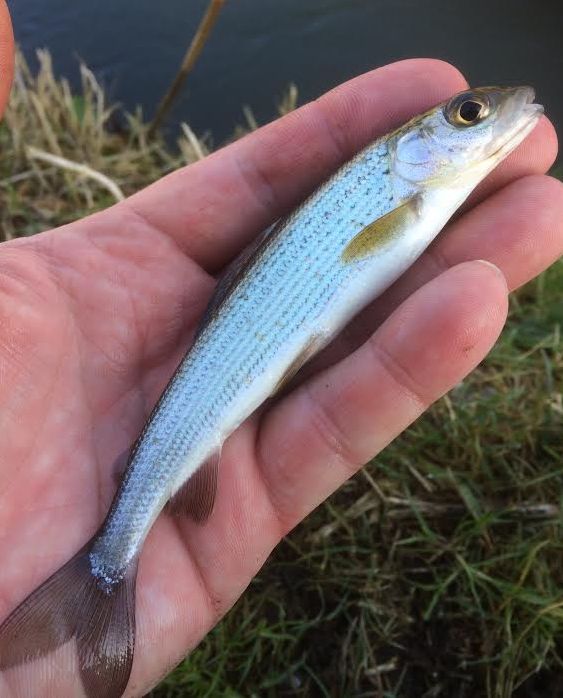 The following week saw completely different conditions. Heavy rain had brought the levels up and the water was the colour of slightly stewed tea. We tried a different stretch of water to the previous visit, where Chris has been told we might find a big dace or two.
I set up around fifty yards above Chris, and ran a float down to a willow that checked the flow and surely had to be hiding some fish. After an hour, and just a couple of knocks, I finally had a hittable bite and a gudgeon spun in the current – a species I'm always delighted to catch, but not quite what I was hoping for.
I wondered down to see how Chris was faring and was excited to hear that he had found a shoal of dace and was getting bites on every cast. I swung my bait in as his back was turned and soon had a dace for myself, and decided to drop in downstream where the water shallowed but ran smooth for 40 or 50 yards.
After a couple of casts I began to find a rhythm, and with a steady trickle of maggots soon began to get bites. The first fish was a roach of six ounces or so that was soon followed by a second. Another gudgeon added variety before the minnows moved in, but before I had time to become frustrated a whistle for assistance came from upstream.
Chris had hooked a better fish which had put quite a bend in his (converted) split cane fly rod, but soon revealed itself to be a trout. It was a lean, silvery specimen (possible sea trout?) with a distinctive pattern of black dots on either flank.
I returned to my swim to find that the dace had dropped down following the trout commotion, and I managed to winkle a few out before Chris' feeding drew them back upstream.
Instead, a longer trot found the roach again, and after three in three casts I foolishly told myself that I was getting the hang of it. The float dipped again, and my strike was met with solid resistance, but any hope of a huge roach quickly evaporated in the spray as a trout launched itself skyward. It took some minutes to subdue in the flow, after which time the swim could certainly benefit from a rest.
As I reached Chris (and the kettle) he too was playing a trout, though he had managed to hook the very same fish as before. It fought well considering its previous exertions but scattered the dace once again and Chris too was ready to break for a hot drink.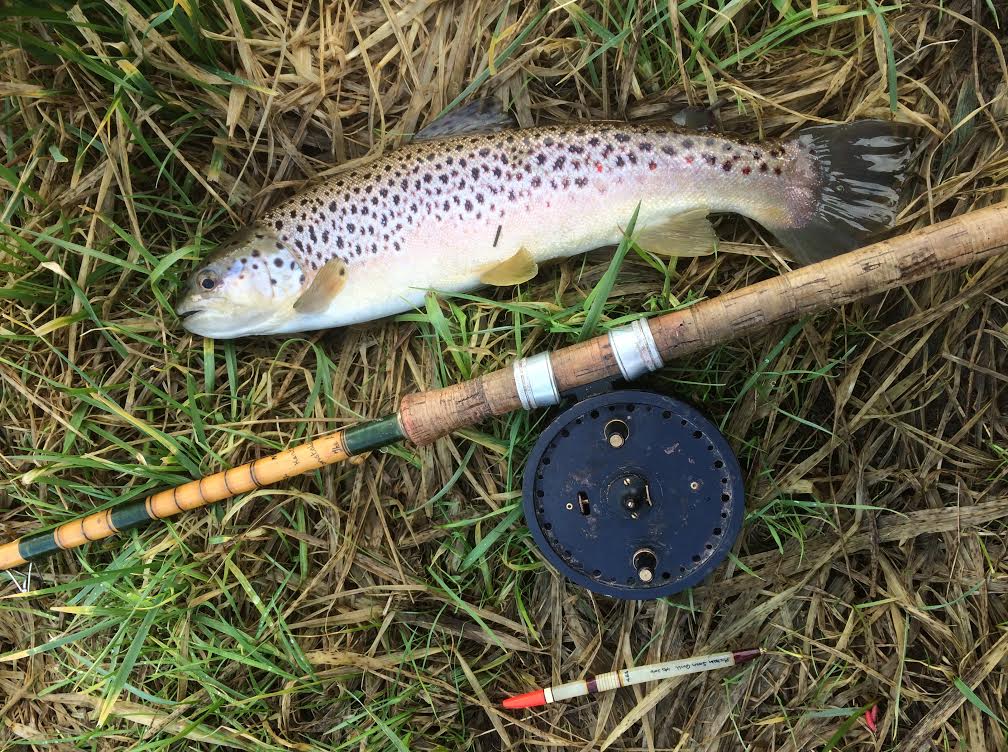 We paused for a second cup, by which time the light was beginning to fade – this was surely the time for one of the bigger roach or dace to show. I was surprised at how dead my swim now seemed. Another gudgeon came, but aside from minnow taps, the float ran through unhindered for the next half hour. When it finally slid away, I was none too surprised to feel the chaotic rush of a trout once more. This one came to the net a bit more easily, but that was likely due to exhaustion because it was the same fish that Chris had already caught twice. I took it up to show him (and get his confirmation) before taking it well upstream where it would hopefully stay.
Dusk brought no further action save the splatter of raindrops, and we opted to make a break for the car before the heavens opened.
In some ways, the river had teased us – delivering plenty of fish, but changing the game every time it felt as though we had learned how to play. I will no doubt return – hopefully this season – though the days are few until season end and there is a lot of water I have promised myself to fish.