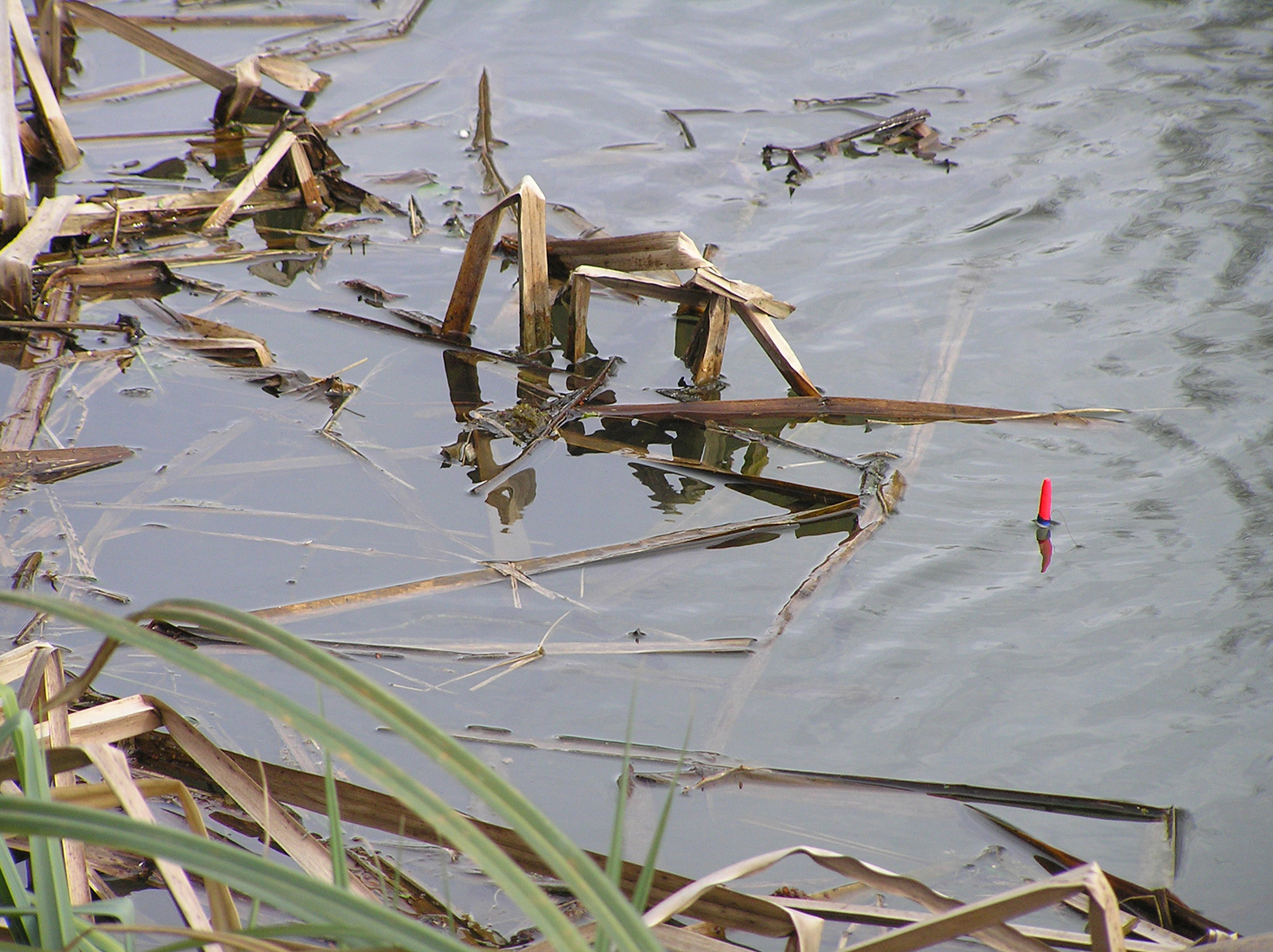 There is an intoxicating intensity to the final fortnight of the coarse season that is quite unlike any other part of my angling year. Winter is ceding ground to spring, celandines are dotting the banks and verges, and the fishing can be spectacular. There is proper warmth in the sun, though the wind retains a bitter edge when it swings away from the prevailing south west, happy to numb fingers and keep us on our toes.
Even with an extra (Leap) day February seemed to finish abruptly, and reality struck on March 1st that only fourteen days remained and I needed to finish the season with something resembling a flourish. Normally I would be focusing on familiar waters at this time of year, making the most of the conditions as the days lengthened and the fish began to stir. Unfortunately however, nowhere I have visited this season was shouting out for my attention. Perch are my standard March fare, and although I knew a couple of spots where I should find a few, and perhaps have an outside chance of a big fish, they just didn't feel particularly inspiring.
Then came a timely text message. Matt had been experiencing similar frustrations since the end of the bass season and had been travelling far and wide from his Bristol home in search of stripes. He had, though, got around to visiting a venue that we had discussed earlier in the season, and he'd done well – catching plenty of perch up to two pounds.
That was the nudge I needed, and soon I was joining Matt (along with Chris and Garry) for a day on the canal. I was excited. This was slightly pioneering, although Matt had already done a sizeable chunk of homework for us all.
He was already on the bank when the rest of us arrived and had caught a few perch on his lure rod, though he was now going to give bait fishing a go.
I walked for a couple of hundred yards to where a decent bed of reeds was impossible to ignore. Chris had identical notions and we set up at either end, fully expectant of immediate bites. My float obliged, and I lifted into a moderate perch that promptly slipped the hook. I wasn't concerned, but was surprised after half an hour passed without any further action.
I decided to move and headed further along the towpath, but the sun broke through and with it came a stiff breeze which made the fishing tricky. As lunchtime approached I was still perchless, but found Matt in a lovely looking swim and he let me cast in beside him. He swiftly paid for his generosity.
On the far bank was a willow that reached several yards across the canal, offering vital fish-holding cover within reach of a careful underarm swing. There were perch at home, and it wasn't long before a third float was sitting out beside the trailing branches. Matt was fishing in a Chris and Kev sandwich, and the filling was getting gently squeezed.
Fortunately, Chris reached for the kettle before Matt reached boiling point, and the quality of the tea was sufficient to placate him for the rest of the afternoon. We sat and caught perch (the best of which was over two pounds) at regular intervals with the best fish of the day coming to my rod as I squinted to see the float in the half light of dusk – a ruffe. The first I had caught for many years.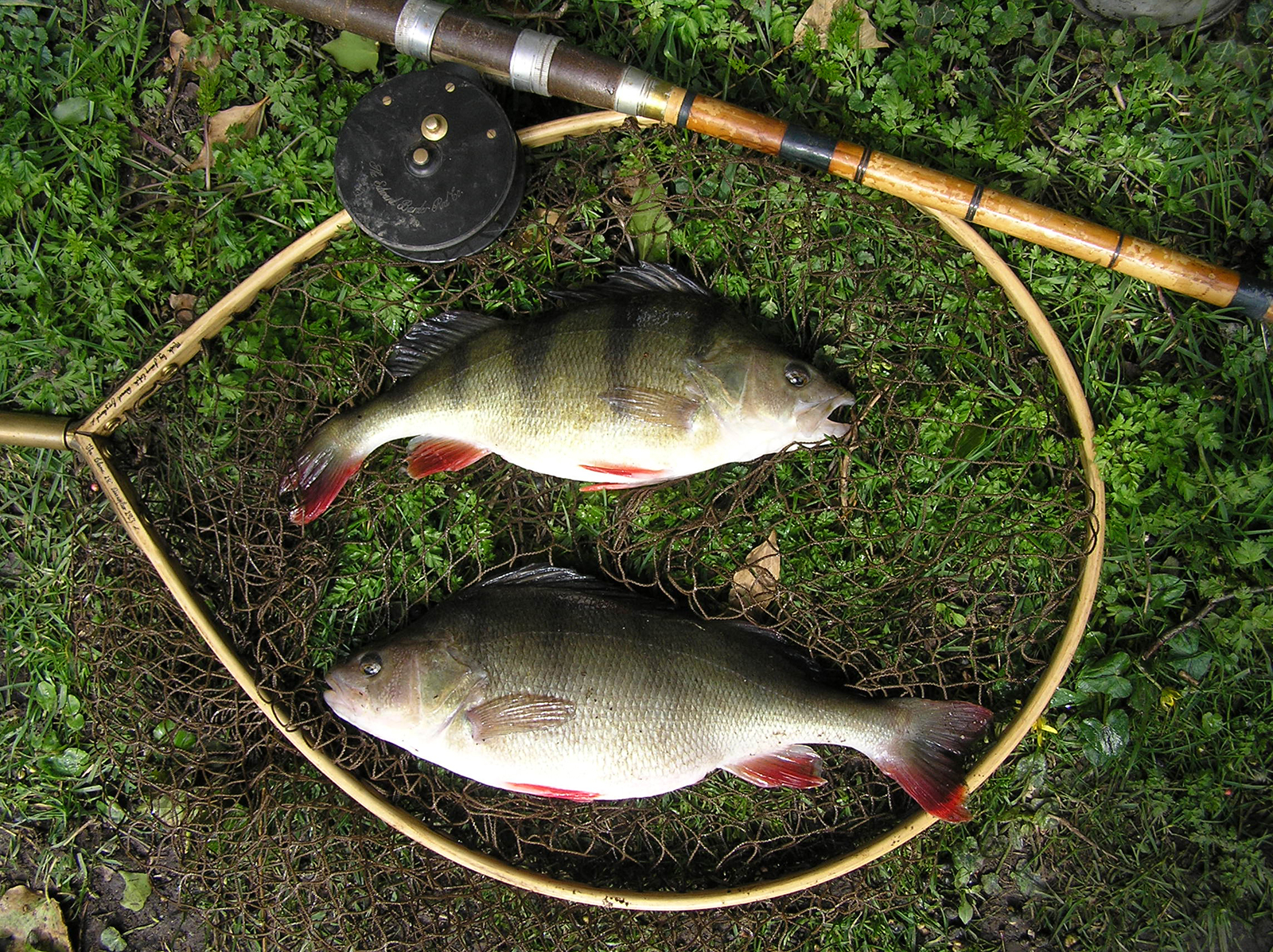 The day had been so good that Chris and I were soon back for another go. I hauled myself up at an unnatural time on a Sunday morning to get enough work cleared in order to free up Monday, and we were soon catching perch once again.
The weather had become quite balmy, and though the breeze was still northerly, we were sheltered by a row of ivy clad elder and hawthorns and I was soon in short sleeves. A blackcap had piped up on our previous visit, a very early singer, and in the sunshine he was belting out his intention. It was great fun. As before, the fish came regularly but bites had to be worked for. It seemed that small pockets of perch would move through and feed, as we would catch 2 or 3 in quick succession before a lull. At one stage we both hooked decent fish at the same moment (mine being slightly bigger) which made for a nice snap. The ruffe eluded us, but a bream, jack pike, gudgeon and a couple of roach added some variety and the chips in the Atlantic Fish Bar were particularly good that evening.
I woke the following day feeling suitably sated. Two quick-fire trips to the canal had given me the perfect end of season tonic. I'd fished with great friends, at a lovely new venue and caught some great fish too, even dusting off my scales in the process. With a week of the season to go I was happy not to fish again, though the final day would of course require a few casts.
As has become the custom in recent years, a fair few like-minded souls gathered on the banks of the Dorset Stour for a final fling. The day has a suitable social emphasis, but having arrived on the river before anyone else (it was already late morning) I made for a favourite swim in order to make the most of the conditions.
A decent roach came on my first cast and set the tone for the next couple of hours. There were more roach, small chub, dace, and gudgeon….so many gudgeon. I caught at least 60 and was almost getting tired of catching them, but could at least let everyone else in to catch one of their own.
It was a lovely way to finish the season, a thought shared by all as we crowded into a local pub to share our thoughts. There also came a sense of relief – now I could focus on other matters in hand.