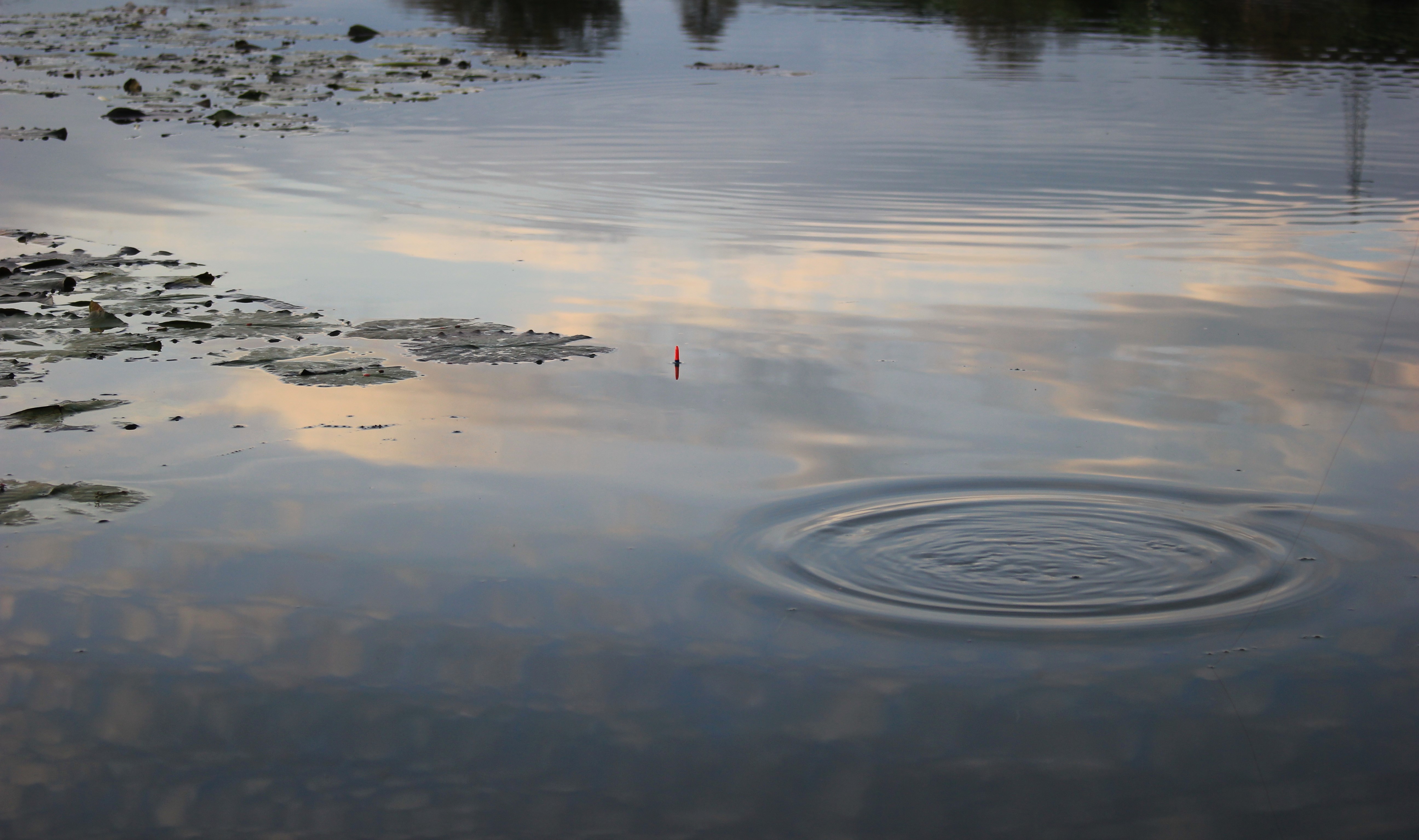 It has been a little while coming, but this morning brought the first frost of the autumn—with October almost over. The air had a clean, sweet edge that I could even taste from the warmth of my duvet, and as I look out of the window now (just after midday) there is a quality to the light that only comes after an ice-edged dawn.
Of course, one frost won't affect water temperatures too much, but if it helps to slow down the tench and carp on my local lake then I will be happy. You see, despite the mild conditions, I have made a start to my perch fishing season, but most of the fish are still feeding as though its high summer. And I can't stop catching tench.
My first trip came a fortnight ago on a day when the cloud was thick and the air carried a light drizzle. The lake is weedy but spring fed and clear watered. The only colour coming from the carp stirring up the sediment. I had heard of the perch potential when we first moved to Dorset 6 years ago, and had spent a day pursuing them. I fished with worm and maggot and caught half a dozen perch up to around a pound and a half, but found the fishing frustrating. The float danced constantly as hordes of roach and rudd attacked my bait, and too often it my strike was met by the screaming run of a carp. They were mostly in the 4-8lb range, but took time to tame on light tackle and I probably spent a quarter of the day playing carp to the net. This clouded the fact that I had caught perch, and of a size to suggest they were a quarry worth attention, and I didn't go back. Until now.
I walked a circuit of the lake on my return, with a pair of polarising glasses on and a hope to spot some stripes. I saw plenty of roach, including some well over a pound, and plenty of carp. I did spook a fish from a marginal weedbed that was probably a perch, and, if so, a rather big perch, so decided to set up nearby.
I had come this time with prawns alongside the worms and maggots in the hope that they might prove a more selective bait. Prawns have become a popular bait for perch over the last decade, with stillwater fish (particularly those on commercial waters) particularly partial. Though they are also taken by carp, and other fish, they seem less attractive than worm or maggot and I was hoping this would be the case.
After a few dips and knocks, the float sunk away and I hooked a perch. It was only about 8oz, but filled me with confidence, and with a good hour until sunset I hoped for more. Bites came quickly and a further brace of perch were soon added, the third being a slightly tatty fish of over a pound.
The bites had been fairly typical of perch, with an initial, sharp bob (as they suck in the prawn) followed by a smooth sideways movement. The next bite was more decisive though, and a better fish dived for the cover of the weedbed to my left. It didn't feel like a carp, and for several moments I thought I'd hooked a decent perch, but then it rolled and I spied the familiar green of a tench.
A second, smaller tench followed before another perch gave me hope of something better before the light went. I soon hooked that something better, but it was a carp that tore off to the right and took several minutes to land.
I returned for another short session last week, in bright, warm sunshine and found the carp cruising the surface as if it were mid-June. I didn't expect the perch to feed until the sun dipped, so had brought a little lure rod to which I tied on a small plastic lure. A slow circuit of the lake produced a couple of tags and several follows from curious carp but I didn't hook a perch until I was back to where I started.
It was a fish though, and with sunset approaching I grabbed a different rod and headed for the far end where a couple of lily pad beds might be sheltering a stripe or two. I was wary of the carp, but figured that a steady helping of maggots should get the smaller fish moving and a prawn fished beneath might just lure a perch. The roach were soon boiling, and I lowered in a prawn just off the main feeding spot. The float dipped almost instantly, and I presumed the small fish were hitting the line or mouthing the shot. Instead though, it drew off towards the pads and a half-hearted strike brought back an empty hook.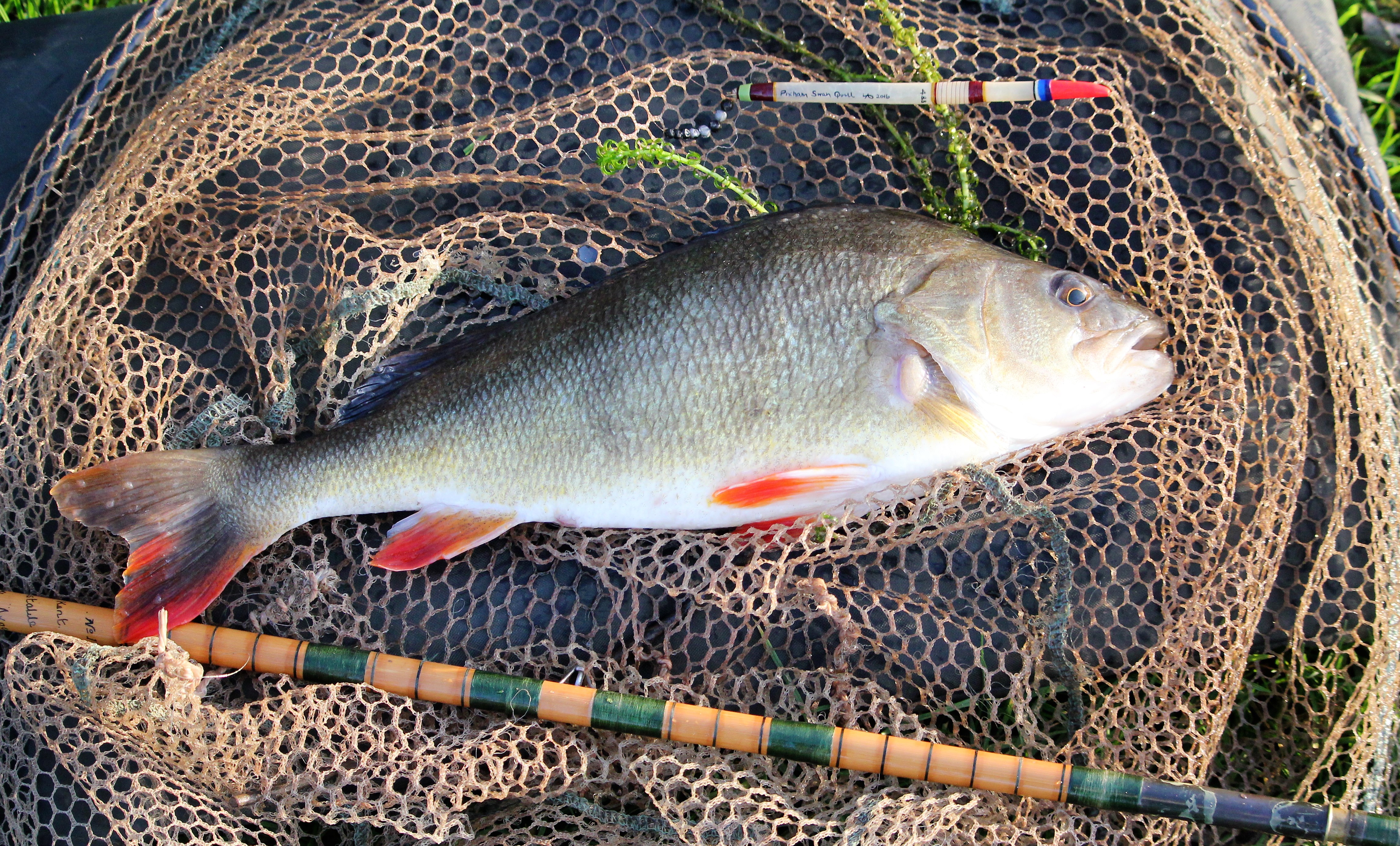 In again and within a minute the float had gone again. This time I left it for a few moments before lifting the rod and a decent fish plunged out towards the deeper water. 'Carp…', I thought, and began to bully the fish as if so. Then it turned about three feet below the surface and I saw the stripes. Okay, careful now, Kev.
As it came to the surface, I thought for a moment that I had hooked a 3 pounder, but it was a long, lean fish that took the scales around to 2lb 7oz. It was a lovely fish, and surely there are bigger to come. Not that any better fish came that evening, however. I fished until dark and caught just one more perch before the tench and carp moved in.
Chris is coming over to join me there on Wednesday, though, and perhaps, after a few cold nights, the cyprinids might just have slowed down a bit….