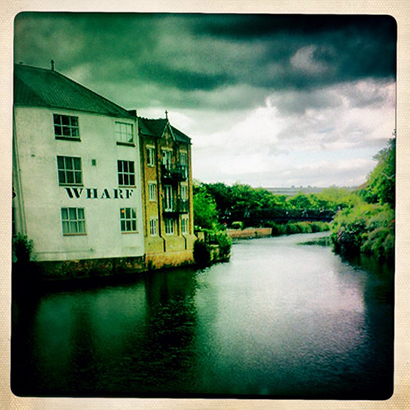 Fishpool once spent a rather pleasant afternoon in Taunton, tucking into the scrumpy from the bars of the County Ground as I enjoyed a complimentary ticket to the cricket.
The only thing lacking was the presence of a seriously destructive batsman. This was long before Chris Gayle's fireworks and the days of Viv Richards and Sir Ian Botham has passed. I had hoped to see a ball disappear over the stands and land in the adjacent River Tone, and though the quality of the cider meant that many things disappeared that day, the ball wasn't one of them.
A fair few balls end up in the Tone is it slips passed the County Ground. This is an unassuming river, only 22 miles long, but something of a treasure for the anglers of Somerset. In the upper reaches, as it tumbles down from Clatworthy Reservoir on the edge of Exmoor, there are stunning brown trout and grayling, while as the river slows and the water warms, more and more coarse species come into play.
There is free fishing in Taunton along with many miles of day ticket water, and the catches of chub and dace can be spectacular.