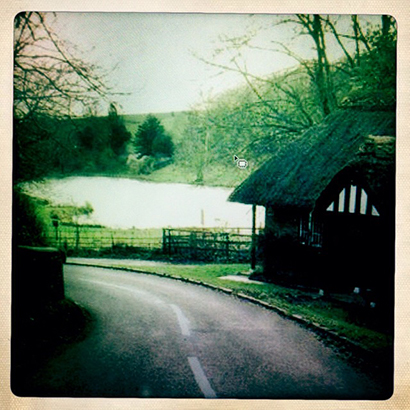 In 1752, the buildings that made up Milton Abbey came into the possession of the Damer family, who had great visions for this part of North Dorset. Joseph Damer, (head of the family and 1st Earl of Dorchester) rebuilt much of the Abbey but still wasn't content. He disliked the view, especially the small market town of Middleton which had grown up around the Abbey.
Naturally, he had the entire town demolished, flooding part of the valley to form a lake and relocating all of the townsfolk to a newly built village around the corner in the next valley. The new village was named Milton Abbas, and it's carefully spaced thatched cottages look as though they are part of a film set. The lake meanwhile, has become one of the most stunning in the south of England.
The fishing here is controlled by a syndicate, and Fishpool imagines that the waiting list will be long. There are some colossal carp, pike over 30lb, crucians, perch and roach over 3lb, and big tench and eels. This weed choked, clear water lake, was a favourite venue of the late, great Terry Lampard, whose ashes were scattered into this hallowed water. It was the perfect tribute.