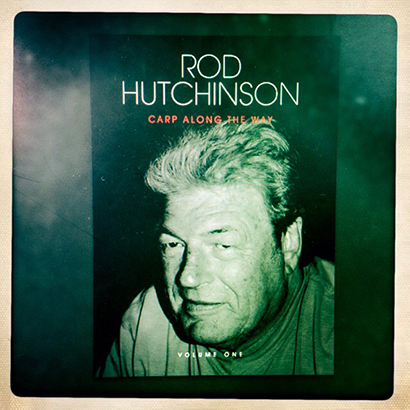 Back in the early 1970's, despite the success of anglers such as Dick Walker and Maurice Ingham, the King carp (see Fish we Like) was still widely considered to be an enigma not worth trifling with. To single out and catch these great fish required skill, patience and improvisation – as it transpired, Rod Hutchinson had bucketfuls.
Having developed his skills at waters such as Pinetrees, Rod took his particle bait approach to the most famous lake of all – Redmire Pool. He took the place apart. Chris Yates, who joined the Redmire syndicate at the same time as Rod, describes him as 'The best carp fisherman he has ever fished with' – and speaks of a man who never stopped thinking and always looked to improve and adapt.
Rod was fascinated with baits and flavourings and developed a range of products, some of which have seen success for over 35 years. He has been a prolific writer too, with books such as The Carp Strikes Back and Carp: Now and Then.
Though officially retired, the Rod Hutchinson brand goes from strength to strength, with all manner of baits and tackle now being produced. Rod himself is still fishing, at the age of 70, and is still learning.