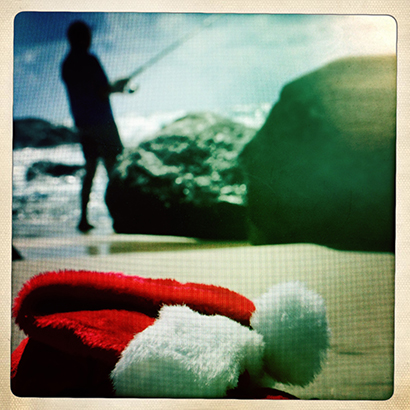 It's the 15th of January, three weeks past Christmas, and we should surely by now have christened that new rod that we found at the end of the bed or under the tree on Christmas morning. Few people can have contributed more to the advancement of young anglers than Santa Claus. He is not an angler – at least, not as far as Fishpool is aware (he does live on one of the finest places in the world for a spot of ice-fishing) – and neither has he written on the subject, yet he has delivered more rods, reels and festive dreams than any person before or since.
Father Christmas is a shrewd soul, and though he may not always deliver the top-of-the-range 13 metre roach pole that you asked for, he will normally offer up a pretty decent, if cheaper, alternative.
Fishpool has long been a fan of Santa's unrivalled intuition. Indeed, I once woke up on Christmas morning to find a pint of maggots in my stocking. What good are they? I wondered, only to find out later that my parents had bought me a new fishing rod…
How on earth did he know?
And despite being a stickler for tradition, Santa is on the ball when it comes to modern fishing trends. He might still be riding around on a high mileage, 19th Century sleigh – but he knows his braid from his fluorocarbon, and his spade-ends from his eyed. Let us hope he brings joy for many Christmases to come, and perhaps a Barbus Maximus next year!