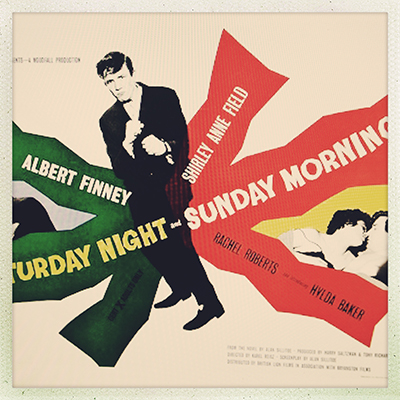 An accusation that has been quite reasonably aimed at Fishpool, is that he or she can, on occasion, be a little bit…pedantic.
This is particularly true when watching a film or television programme. For example, even during that scene in episode three of This is England 90, Fishpool couldn't help but notice that Milky was swigging from a beer bottle that moments before had crashed to the floor as he raged.
Similarly, The 1996 film Loch Ness almost had Fishpool believing in monsters until the local fisherman started gutting mackerel on the shores of a freshwater loch. And Hollyoaks was ruined after a character 'fished' in the local canal with line thick enough to reel in a corpse – literally.
Angling is often poorly researched for film, but one exception came during one of the greatest and grittiest British films of the 1960's. Based upon Alan Sillitoe's novel of the same name Saturday Night and Sunday Morning was a classic example of the 'kitchen-sink' drama, as Albert Finney plays a young factory worker embroiled in an affair with a colleague's wife. Fishpool will not spoil the plot for anyone yet to have seen it, but suffice to say that the fishing scenes (shot on the Grand Union Canal) are realistic enough to not detract from a very good film.