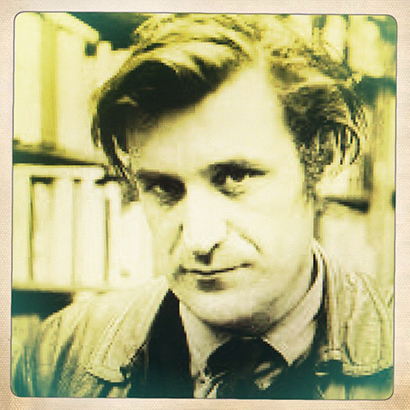 Born Edward James in 1930, Ted Hughes is regarded as one of the greatest poets of the 20th Century. He was raised in the West Riding of Yorkshire, among the folds of farmland that make up the Calder Valley and beneath the moors of the southern Pennines. Here he learned to hunt and to fish, and many of his subsequent works were inspired by his childhood.
Having studied English and then Anthropology and Archaeology at Pembroke College, Hughes found his love for poetry (in particular the words of W B Yeats) becoming ever more profound, and soon his writings becoming noticed.
In 1956 he met and married Sylvia Plath, though their relationship ended acrimoniously and Plath, a depressive, subsequently took her own life. Hughes' personal life was to be peppered with tragedy, though in contrast, his stock as a writer soared.
He became Poet Laureate in 1984, and his works were received with ever more appreciation. Fishing would feature in many of his poems, not least in 'Pike', though many anglers remember him best for his description of a float in Poetry in The Making….
'Your whole being rests lightly on your float, but not drowsily: very alert, so that the least twitch of the float arrives like an electric shock.'