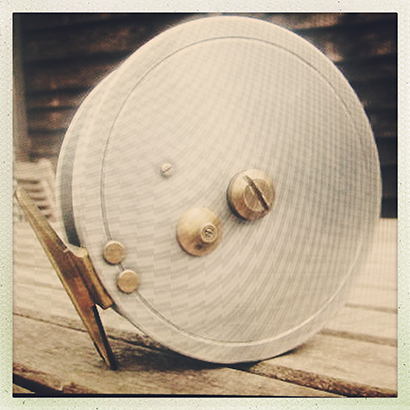 Unfortunately, another week has passed in which Fishpool has failed to make his or her fortune. When it happens – when – Fishpool will celebrate with the purchase of a split cane rod crafted by Edward Barder and a Richard Carter Dragonfly reel.
Richard began making reels in the early 1990's, when he engineered six copies of the Match Aerial – the results were impressive, and he was encouraged to make more.
This time he chose a design of his own and created the Avon Classic – a reel that was almost immediately in demand.
Richard took a small leap of faith and with the backing of wife Sue, found a suitable workshop, purchased the necessary machinery, and pursued reel making full-time. It proved to be a wise decision, and his reputation rapidly grew.
Having been appointed Official Reel Maker to the Golden Scale Club, Richard designed reels with the input of Bernard Venables and Chris Yates. It was a collaboration with Yates that bore the Dragonfly – a 4-and-a-quarter inch reel that Chris uses regularly to this day. The smooth spin of the Dragonfly allows the most gentle current to rotate the spool, giving perfect presentation when trotting. Today, it is only available second-hand, meaning a Dragonfly will not come cheap. But should you find one, it is a reel quite unlike any other.