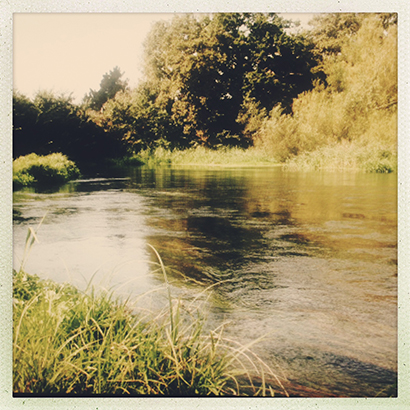 Way back in Issue 13 of Bits and Pieces, Fishpool sang the praises of the Royalty Fishery – but there is more to the Hampshire Avon than those hallowed banks.
The river around Ringwood is renowned for barbel and chub, while a little further upstream, at Ibsley, huge roach used to ghost across the gravel between the beds of water crowfoot. Though these giants all but disappeared, thanks to Trev and Budgie at the Avon Roach Project the roach are beginning to return. Sadly though, one imagines it will be some years before we see the stamp of fish caught by Bob, Hugh and Chris on A Passion for Angling.
The Avon has featured widely in filmmaking and television. Four Seasons and Magical Waters by Paul Witcher are both filmed on the Avon, with the Longford Estate particularly prominent. Hugh Miles filmed many sequences at Longford for A Passion for Angling and also for his older work Tom's River.
The Avon has also featured on Go Fishing, The Compleat Angler, and Out of Town among many others and though the fishing throughout the river has declined in recent years, there is good reason for such celluloid focus. It really is a special piece of water.