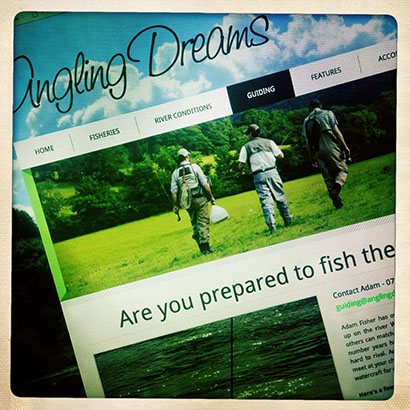 Anyone yet to enjoy the splendours of the River Wye and its awesome barbel and who might be pondering a visit, could do worse than looking up Angling Dreams.
Founded by Adam Fisher, who has spent most of his life living on or near the river, Angling Dreams offer the chance to fish some of the very best stretches of the Wye. There are day ticket stretches, limited syndicate membership and even guiding available. From grayling to salmon, and, of course, those stunning barbel and cracking chub, there are fish for pretty much everyone.
Also available on the Angling Dreams portfolio are a variety of intimate pools that are tucked into the folds of the border country. Here there is the chance to cast for big carp, tench and crucians and again, guiding is available should it be required.
Another benefit on offer is a selection of deals on local accommodation. There are, unsurprisingly, some rather lovely places to stay in this part of the world and should anyone wish to turn a day's fishing into two or three, then Adam will point you to the perfect place.
Before anyone asks, Fishpool isn't on any form of commission here….but he or she is always open to offers….  (Note from Ed: Fishpool, are you angling for a pay rise?)