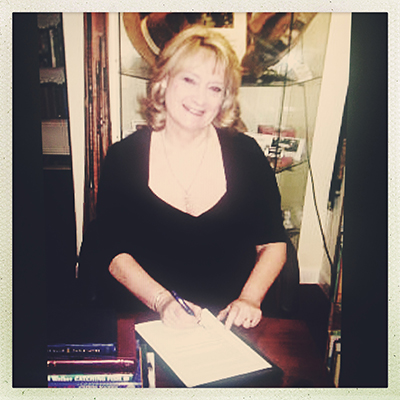 Not content with the running of one of Britain's premier angling bookshops River Reads, in 2009 Sandra Armishaw launched Angling Heritage – a not-for-profit charitable trust created to preserve angling literature, sound recordings, imagery and letters.
With fishing writer and historian Fred Buller MBE as Patron, and Chris Yates, Des Taylor and Reg Talbot active Trustees, Angling Heritage is in good hands. And Sandra's desire to keep the history of fishing alive in order to create a legacy for future generations of anglers, is already seemingly assured.
Sandra's own fire was stoked in 2006 when she made a recording of conversation between Fred Buller and the late Fred J Taylor MBE (soon to feature in Bits and Pieces). With such a wealth of angling knowledge between them, Sandra realised that her recording of Buller and Taylor was something a little special. It needed preserving, and the seeds for Angling Heritage were sown.
Sandra and her team have already collated a mass of memorabilia and further details can be found at the website: www.anglingheritage.org