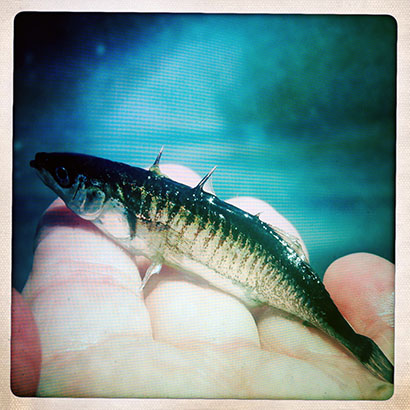 In a world where so many anglers are obsessed with size, one name resonates throughout the specimen world above (or perhaps that should be 'below') all others….
A retired farmer and former match angler from Lakenheath in Suffolk, Dennis Flack has dominated the small fish scene for decades. It began in the late 1980's with the capture of a 15oz silver bream – a then British record.
Having bagged himself one record with a sub-pound fish, Dennis set his sights even lower. Many of his miniature monsters were flukes, but as he focussed greater attention on mini species so he began to catch more and more whoppers. His Annus mirabilis was unquestionably 1998.
In June of that year Dennis did battle with a 3-spined stickleback of 4 drams from High Flyer Lake near Ely. With one new record under his belt, he turned his attention to the bitterling of Barway Lake and within a month had bagged his second record fish – a beast of 12 drams.
Not satisfied, Dennis then turned his attention to running water and in the autumn he obliterated the bleak record with a fish of 4oz 9drams from the River Lark. What a season…..