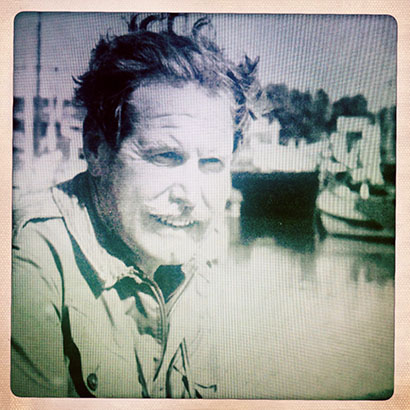 Born in Monmouthshire in 1920, Oliver Kite packed a lot into a tragically short life. He joined the Royal Engineers in 1941 and served in India, Burma, Malaya and Singapore, ultimately attaining the rank of Major.
Kite continued to serve abroad after the end of the Second World War. He was married to Norah in Singapore in 1947 and then spent time in Australia where he witnessed the testing of an Atomic Bomb and found his health deteriorating. He suffered a heart attach aged just 35, and having recovered, he returned to the UK where he settled in Wiltshire.
Here he was able to devote time to his love of flyfishing and his natural charm soon led him into broadcasting. Southern Television commissioned the series 'Kite's Country', which proved immensely popular, and led to Kite working alongside Jack Hargreaves in the series 'Country Boy'.
Kite's gentle demeanour and love of simplicity also translated into words, and he wrote articles for a variety of publications, including the Anglers Annual of 1963. It was in 1963 that saw the publication of his book, Nymph Fishing in Practice, which was reissued in 2000.
Oliver Kite died in 1968 at the age of just 48, having suffered a heart attack while on the banks of the River Test.