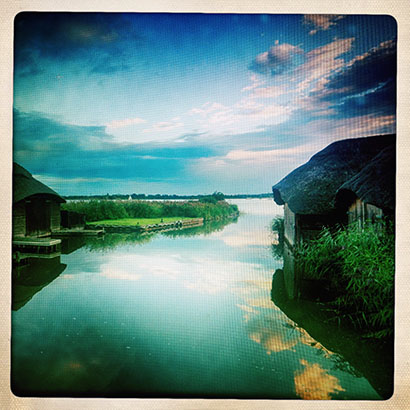 A couple of miles to the south east of the market town of Stalham lies Hickling Broad. Covering some 400 acres of open water, Hickling is the largest of Norfolk's Broads. A further 1200 acres of reeds make it the largest single area of reed bed in Britain and it is unsurprisingly a haven for wildlife.
Breeding bird species here include cranes, bitterns, bearded tits and marsh harriers, while swallowtail butterflies and the Norfolk hawker butterfly draw insect lovers from across the country.
Though the central channel reaches around six feet deep, the bulk of the broad is much shallower, and its proximity to the sea means it is slightly brackish. This does not affect the fish, though – in fact the presence of saltwater invertebrates such as the briny shrimp make for a habitat rich in food for bream, roach , rudd and perch to thrive.
Hickling is probably most famous for its pike, and many believe that it has the potential to produce something truly enormous. It has certainly thrown up plenty of big specimens in the past, though the validity of some of the captures are often questioned….