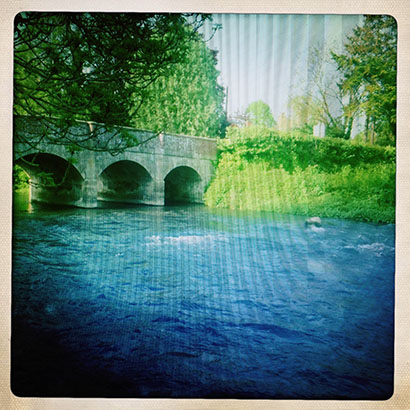 Being landlocked, Wiltshire gets a bit of a raw deal when it comes to river names. The 'Hampshire' Avon spends far more time in Wiltshire than Hampshire, while the Bristol Avon also loiters for a good deal within the county.
Wiltshire also gives the Blackwater to Hampshire and the Kennet to Berkshire, but one river that it can claim wholly for its own is the Wylye.
Rising in the chalk downs to the south of Maiden Bradley, the Wylye is a classic chalkstream, with clear water, gravel runs, and an abundance of invertebrate life. It has long been popular with fly fishermen, and some of the very best, men such as FM Halford  and Oliver Kite have cast here. There is a healthy population of native brown trout, while sea trout and salmon also run upriver. Also present in good number and to a specimen size are grayling, and the Wylye is becoming increasingly recognised for this species.
The river flows for 28 miles before meeting with the River Nadder at the town of Wilton. In the lower reaches coarse fish become more dominant, with dace and chub especially common, though roach, pike and perch also feature.
The Wylye is a stunning river in a beautiful landscape – one of which the people of Wiltshire can be rightly proud.