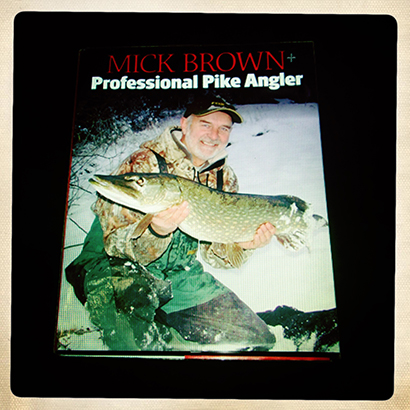 Anyone who is a regular viewer of fishing programmes on the satellite channels will know Mick Brown almost as well as they know Matt Hayes. Mick has appeared in more than 80 television programmes – the vast majority alongside Matt. As a duo, they brought us The Great (and Greater) Rod Race, Wet Nets, and Record Breaking Fish, with Mick's softly spoken, easy going nature the perfect foil for Matt's energy and application.
Born in Birmingham in 1946, Mick left a career in Engineering in the 1980's to become a professional angler. He is best known for his love of predatory fish, and he has a special affinity for pike. He has written extensively on the subject of pike fishing, and as well as being a regular columnist for a variety of angling publications, he has written books such as Pike Fishing: The Practice and the Passion, and Mick Browns Guide to Pike and Predators.
Mick does turn his hand to other species, and has caught big carp, eels and tench. He was also on hand with a landing net when Chris Yates caught his first ever twenty pound carp.
Having produced a series of angling DVDs, Mick went on to run a youtube channel – MickBrownFishingTV. In early 2015 Mick announced his retirement in order to spend more time fishing…..