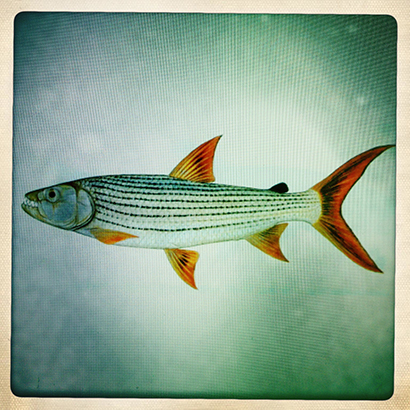 The last episode of the recent BBC2 series Earth's Wildest Waters – The Big Fish, found the three finalists in Zambia, south-central Africa, where they tackled the mighty Zambezi River.
The target species was the tiger fish (Hydrocynus Vittatus), a fearsome looking fish with teeth so prominent that resident judge Matt Hayes compared its dentistry to his own (Hayes' has a distinctive front tooth).
The tiger fish is known as Africa's piranha, but though they share a similar reputation as voracious hunters, the tiger grows to a far greater size. Fish are known to grow well in excess of three feet in length and though the official world record for a specimen caught of rod and line is around 35lb, rumours abound of fish far larger.
Tactics for catching tiger fish vary, with lures, flies and baits all successful. With such bony, toothy mouths the fish can be tricky to hook, while any lure being used will need to be robust and attached to a wire trace. Once hooked though, the fight is explosive, and many anglers regard the tiger as one of the finest freshwater fish on the planet.