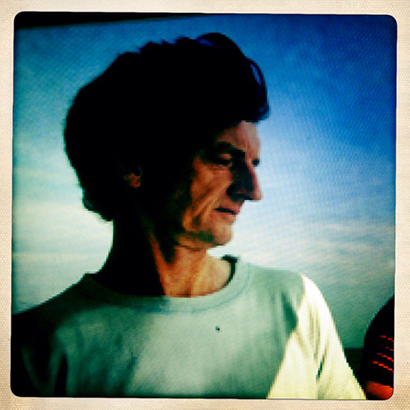 As a freelance journalist, Nick Fisher was noted for tackling the more sensitive subjects of growing up and did so with with candour and honesty. He was the agony uncle for Just Seventeen magazine and wrote books including Living with a Willy and Your Pocket Guide to Sex – the latter of which was considered too frank for then Health Minister Brian Mawhinney and was subsequently withdrawn from sale.
Fisher is a prolific scriptwriter and has worked on a variety of television series including Holby City, Hustle and Eastenders. HE also won a BAFTA for his ITV children's drama The Giblet Boys.
Not content with writing for the small screen, Fisher has also written for the stage, and his 2011 work Basket Case starred Nigel Havers and toured 10 theatres across Britain.
Fisher has been an avid angler from the age of four, and currently holds a charter skipper and commercial fisherman's licence. In the 1990's he managed to combine his love of fishing with his television work, writing and presenting the Channel 4 series Screaming Reels. More recently he has featured alongside Hugh Fearnley-Whittingstall on Hugh's Fish Fight and episodes of River Cottage.
He's a busy man!