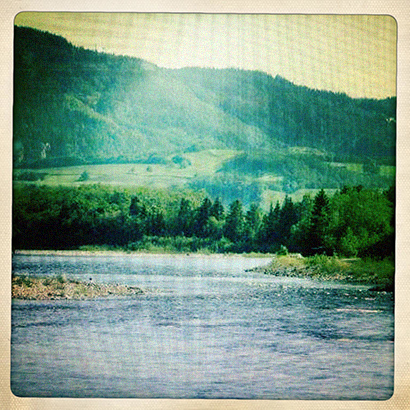 If we ignore the coastline paradox (which isn't easy because Fishpool does enjoy pondering a paradox), then Norway has the seventh longest coastline of all the countries in the world – only a smidgeon shorter than that of Australia. And if more than 16,000 miles of coast wasn't enough for the angler, Norway's rivers also offer some of the very finest salmon fishing there is.
Many salmon anglers head to Trondheim, in Norway's heart. This was once the Viking capital and stands beside Trondheimsfjord – one of the largest fjords in Norway. There is much water to choose from, though the Guala River offers as good a chance for sport as anywhere.
The Guala runs for some 125 miles with salmon running for around half of that length. These are big fish – averaging nine to ten pounds – and remain plentiful. Each season fish in excess of 40lbs are taken and long rods with heavy points are vital to tackle such monsters.
It is on the banks of the Guala that Matt Hayes spends much of his summer guiding from the Winsnes fly fishing lodge (www.gaulasalmon.com/). It might be beyond the pocket of Fishpool for the moment, but one day….one day…