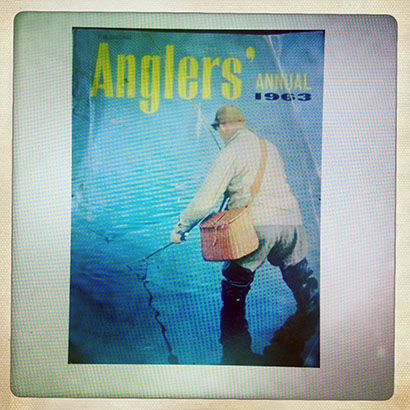 Like most anglers, Fishpool has often benefitted when non-angling relations and acquaintances decide to clear some clutter. Rods, reels, a natty fishing jacket, nets, flies and rod bags have all found their way to me – gratis of course, and largely because the finder knew not what else to do with them.
A recent arrival came courtesy of a cousin who was clearing a loft – a copy of The Anglers' Annual 1963.
It is somewhat misshapen, and some pages creak as you turn them, but otherwise it is in splendid condition given its age. Inside are articles by the likes of Oliver Kite and Fred J Taylor and the overall tone is not dissimilar from a copy of Fallon's Angler. There are pieces on fish and fishing, of course, but also on angling in art, bird watching, photography and poetry. There is an extensive review section and even the adverts (that one won't find in Fallon's Angler, of course) are worth a browse.
One section that did catch Fishpool's eye was the Coarse Fishing Survey and Review – principally because it shows just how big some species of fish have become.
The biggest carp of the previous year was a fish of 33lb 2oz, less than half the weight of the current record. The largest bream of 1962 was a specimen of 8lb 14oz and the tench a fish of 8lb 2oz. Fish, though of a size to excite Fishpool, that would not be worthy of mention in some modern angling circles…