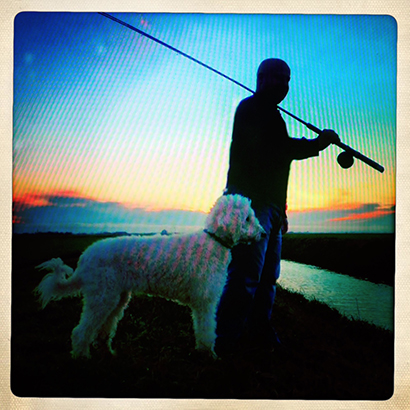 Vic Gent is a Lincolnshire lad now residing in Norfolk. Taught to fish as a young boy by his father and brother, Vic has never strayed far from the water, spending much of his youth 'mucking about' aboard the family boat on the River Nene.
Vic makes his Fallon's angler debut in Issue 5 with a piece in which he learns the art of patience – entitled Lessons. Previously his angling writing has been published in Waterlog and Anglers Mail, while he has also penned articles for Lincolnshire Life and Practical Fishkeeping.
Vic's love of the English language encouraged his to return to third level education where he gained a first-class Honours BA Degree in English Language and Literature.
Though keen to fish whenever he is able, Vic finds himself torn at weekends between angling and football. He is a lover of Chelsea FC – and Fishpool rather cheekily suggests that Vic has spent quite a lot of time fishing this season….