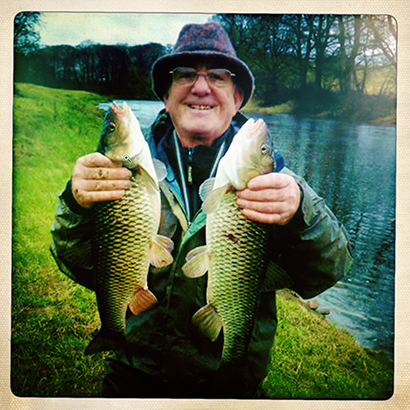 Born in Kent in 1937, Martin James was just 4 years old when he caught his first fish – a stunted rudd from a local pool which he hooked during a German Air Raid.
He subsequently developed a love for all forms of fishing, with a particular love of fishing overseas. A favourite venue is the Deschutes River in Oregon where Martin has targeted steelhead and redside rainbow trout.
Away from the cold waters of the north-west United States, Martin has also cast for bonefish in the Bahamas and Nile perch in Africa, as well as exploring the Gulfs of Persia and Arabia and the mass of water that forms the mighty Amazon in South America.
For forty years Martin was a broadcaster on Radio Lancashire and he is also a keen fundraiser for two chosen charities – The Multiple Sclerosis Society and Crossroads Carers.
Martin is well known for his angling exploits in Britain, and is closely associated with his local River Ribble and the River Kennet. He likes to keep his methods simple, and often catches on bread crust or his home made sausage and cheese pastes. Far more can be learned from his autobiography, Up Against It, published in 1994.